Garage Door Service
Back To Our Services
The Garage Door Repair Company we operate in Queens is proud to inform you that we have earned the reputation of being one of the best companies in Queens. We perform all kinds of garage door services, including repairs, installations of new doors and repairs on cables & tracks. We offer service with a smile including our 24/7 emergency services.
The most appreciated service offered by our company is fixing the springs, which are the strength of the mechanism.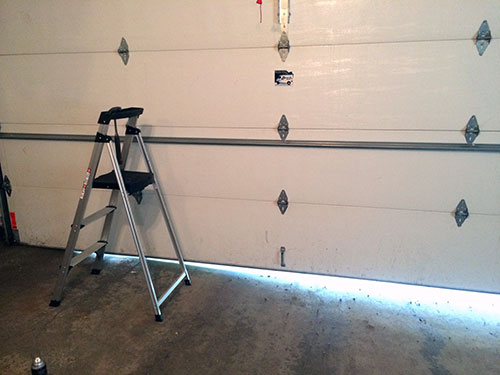 Some doors have torsion springs while others have extension ones, which can also be coated or even galvanized springs. Our garage door service Queens will replace these springs safely and efficiently.
Marantec, Sears, Craftsman, Chamberlain, Liftmaster and Genie are some of the best brand names we both sell and install. We stock openers that will work with screw drives, chain drives or belt drives. Our contractors will make sure you buy the right one that will work with your drive. Do you already have an opener? We also do troubleshooting for the doors of your garage.
Garage Door Maintenance/Adjustments are all part of the service we offer when taking care of your system. The mechanical parts of your mechanism need lubrication maintenance at least every 6 months. We will also check out the parts to see if there are minor problems that need fixing and so prevent them from becoming major costly problems later on. Our service will take care of all your door problems.
Along with the openers we also stock opener remotes. If you have ever had to leave the comfort of your car during the pouring rain to open your door, then you will know why you need a garage opener remote.
We carry:
The Clicker remote
Multi Code remote
Genie Intellicode remote
Liftmaster Security remote
Garage Door Service Queens also does replacement / Installation services. These services include replacing the windows of your garage door or installing new doors. You can choose from a variety of styles and materials; garage doors that are made from steel, aluminum or wood and doors designed by Craftsman.
Garage door repairs are probably our most sought after service. When you use the door of your garage every day the parts will eventually wear out. Our customers call us because they are having the following issues:
Door Off track
Replace section of the door
Broken emergency release
Bottom rubber replacement
Weather Strip
If you are having these or similar issues, call our contractors at our company and we will take care of them for you.
Have you seen doors for garages made of glass? They really look sharp, and they are much stronger than you might think because they have a metal alloy frame. They are coated, so that no one can look in from the outside. We can also repair or replace garage door cables & tracks. Are you experiencing any of the following problems?
Cable Snapped
Replace garage track
Broken cable
Cable loose
Repair bent garage door track
Cable off the drum
If so, call us today and let us take care of them for you.
Garage door services are what we are about. We care about our customers and it shows in every job that we complete.
We stand by every service we have done. We guarantee our work is of the highest standard.